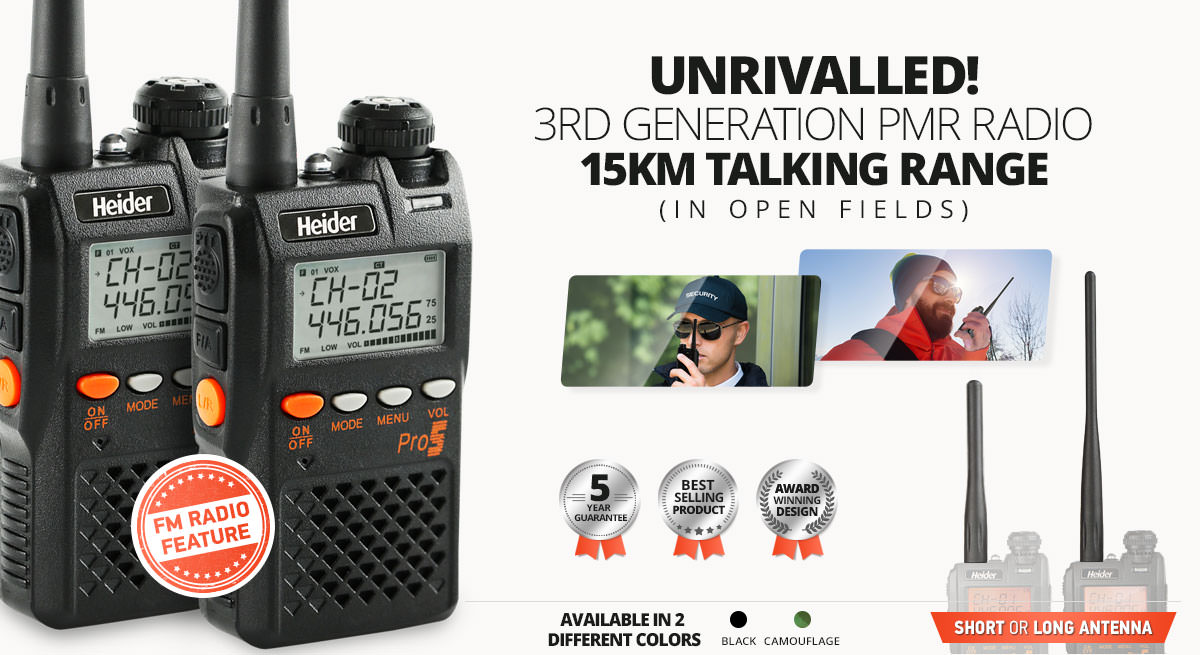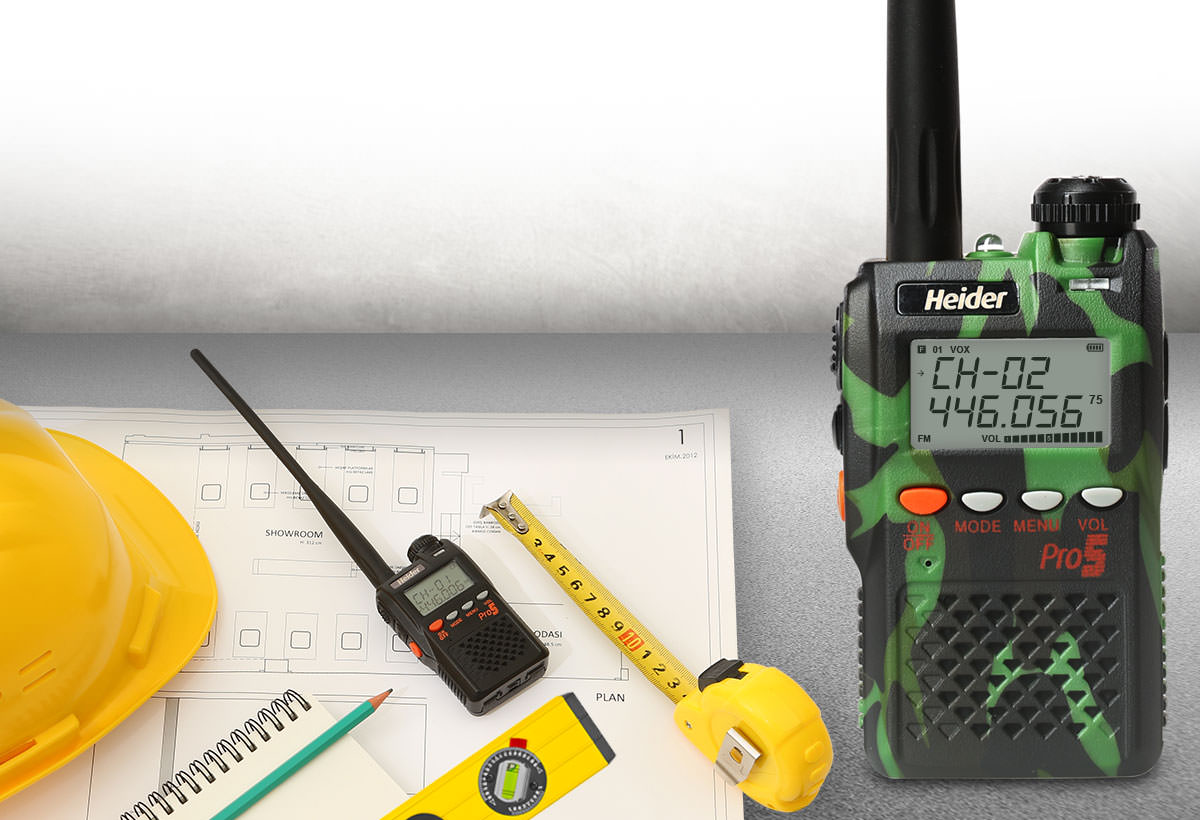 WE MADE IT EVEN SMALLER
Do you think of bulky, big tools which are impossible to carry in your pocket when talking about professional radios? What if your high quality PMR radio was in portable size?


Heider Pro5 is only the size of a credit card, so you can carry it in your pocket to anywhere.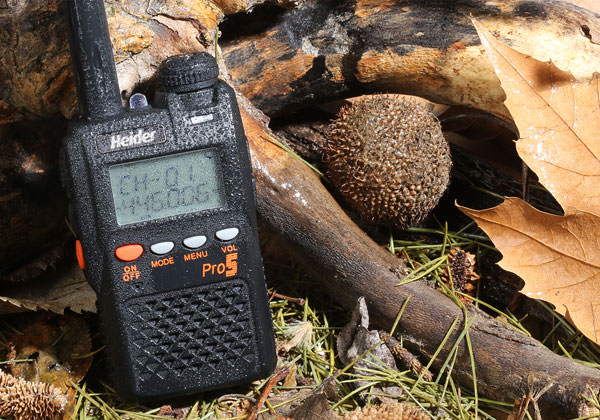 Robust casing, durable internal structure
Despite its small size, Heider Pro5 will serve you for many years without any wear thanks to its robust casing and aluminium internal parts. You can use this highly splash-resistant product in any bad weather condition, providing you with peace of mind.
High quality sound
Especially people working in loud environments know it. Understanding radio communication may get even more complicated than understanding morse code. Having disconnections may become irritating or hinder your work. Heider Pro5's high quality sound will be the perfect solution to all your problems.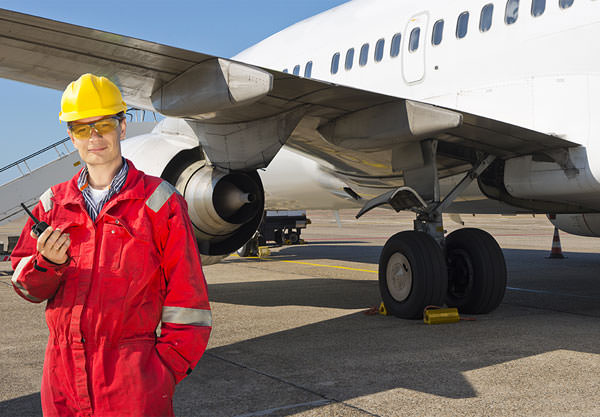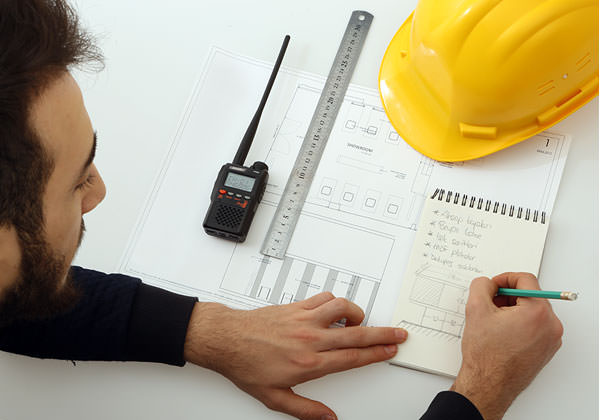 Voice communication with Vox
Thanks to its voice activated communication feature, Heider Pro5 offers hands-free usage. Therefore, you can easily communicate with your friends while doing tasks for which you have to use both hands.
How will Vox voice communication be useful to me?
While using vehicles such as motorbikes, cars, bicycles,
While performing first aid,
In case of emergencies,
While hunting,
In such cases where you have to use both hands, Vox voice communication feature is a life-saver.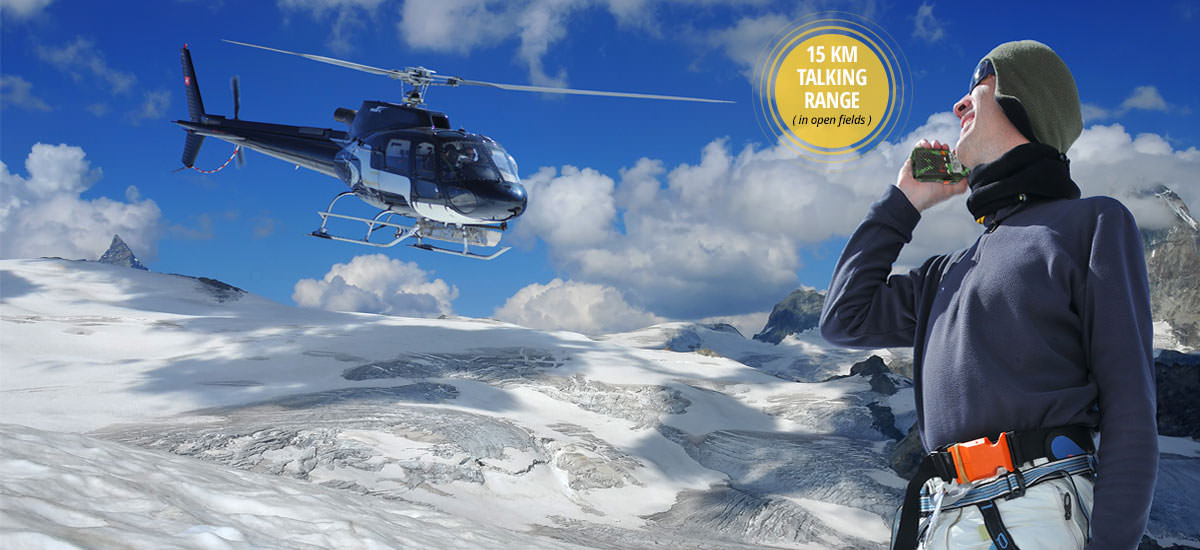 Master of open spaces
With its unrivalled talking range, Heider Pro5 gives its competitors
a hard time. You can maintain your communication without
disconnections in open space, up to 15km. And this creates a
wide usage area for Heider Pro5.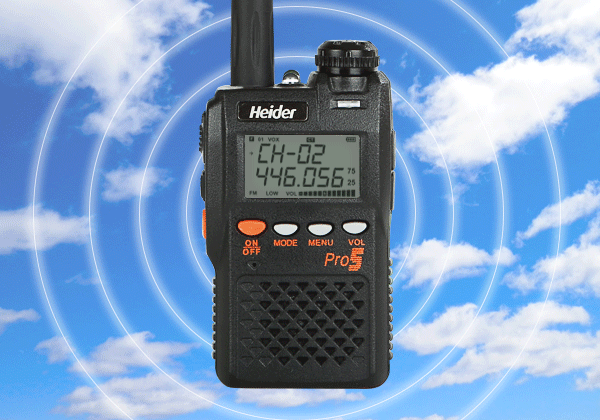 Available in two different colors
Heider Pro5 is available with black and camouflage editions!
Determine your needs and pick your color! Heider PRO5 comply with your needs with it's black and camo editions. Black is modest, fits every environment and camo is wild, reflects the nature.
Much more than a radio
You will not believe what such a small product can do. With its 15km range, Heider Pro5 PMR can turn into a flashlight when the electricity is down or an FM radio when you want to listen to music, check out the last sport scores or get the latest news.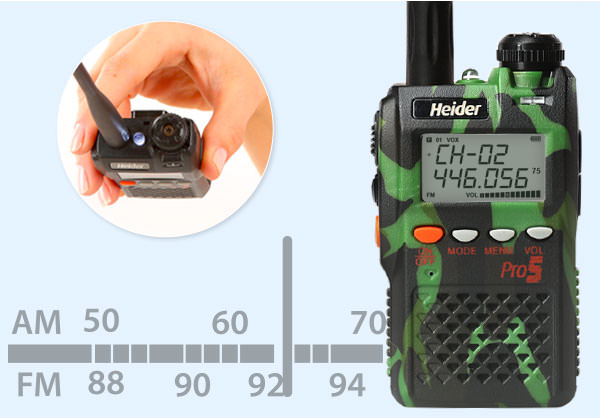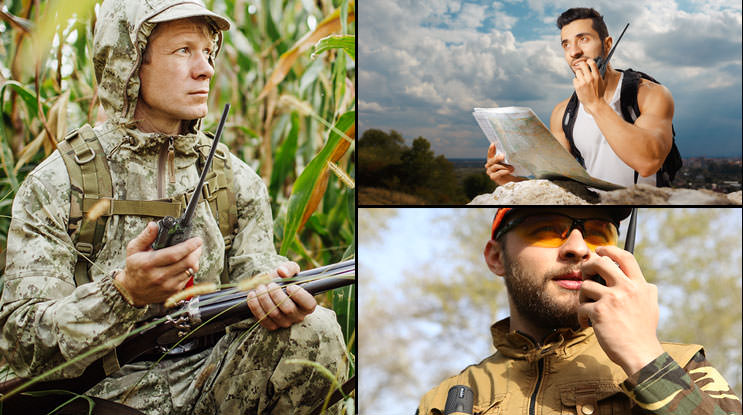 AREAS OF USE
Outdoor
Hiking groups

Fishers

Hunters

Campers

Skiers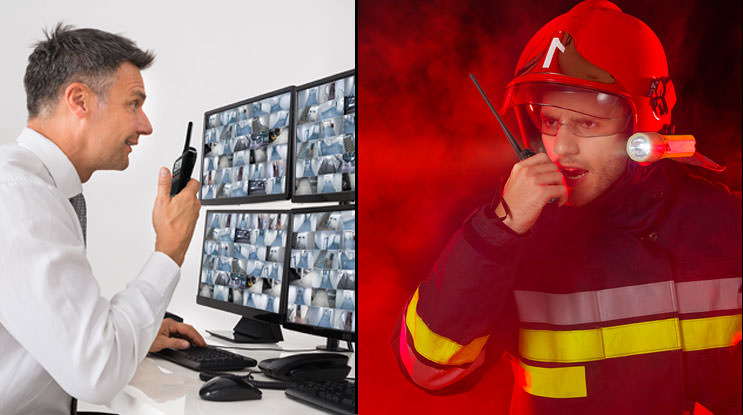 AREAS OF USE
Security
Security personnel

Search - rescue teams

Emergency personnel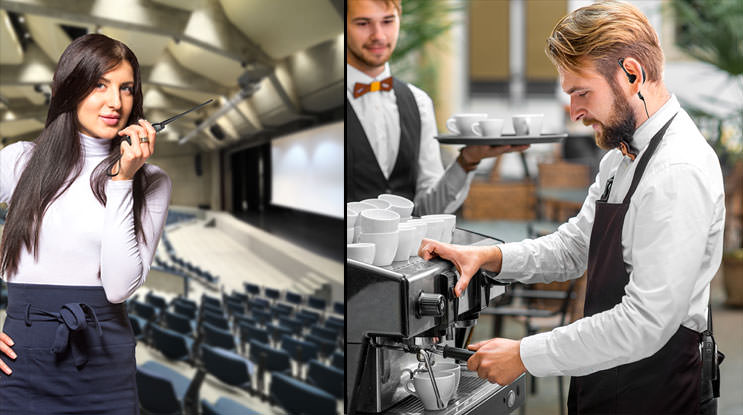 AREAS OF USE
Work Sites
Building areas

Parking lots

Restaurants

Supermarkets

Factories

Hotels and resorts

Shopping malls

Educational facilities

Event venues such as expos, fairs, conferences etc.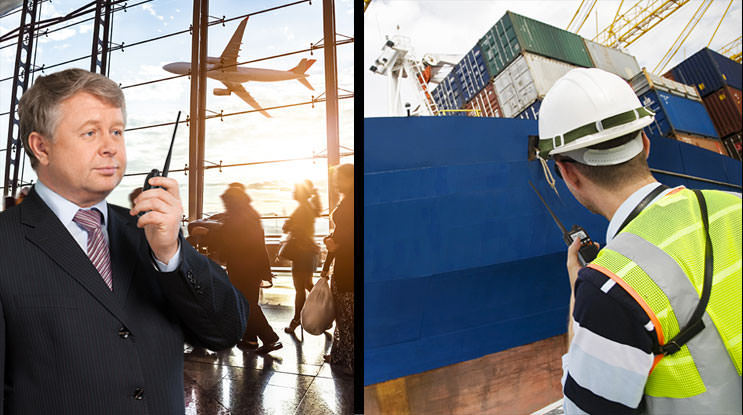 AREAS OF USE
Transportation
Dockyards

Airports

Harbors

Bus terminals
Compatible with all PMR radios
50 CTSS Tone code 104 DCS Tone code
With automatic frequency-channel scan feature, you can listen to all radio communication with 446 PMR bandwidth.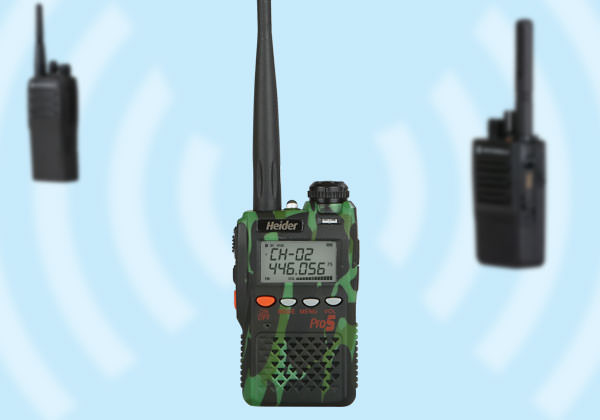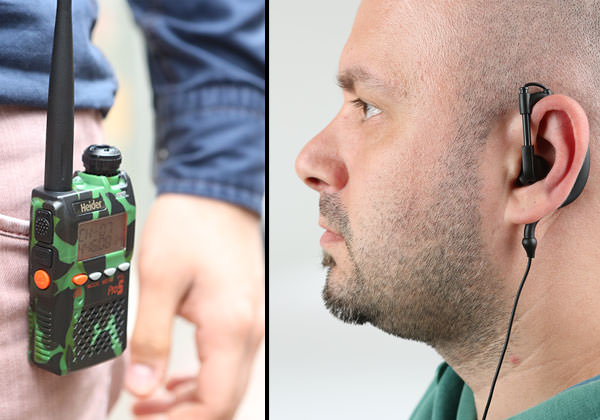 Professional accessories
Produced without sacrificing quality, Heider Pro5's accessory set also has the same high quality level. From its handsets, USB Adaptor, waist clip, neck strap to charging adaptor and removable battery; you will be amazed with the quality of everything used with Pro5.

SINGLE PACK PRICE
$65 INSTEAD OF $8250 VAT-SHIPPING INCLUDED
DOUBLE PACK PRICE
$125 INSTEAD OF $165 VAT-SHIPPING INCLUDED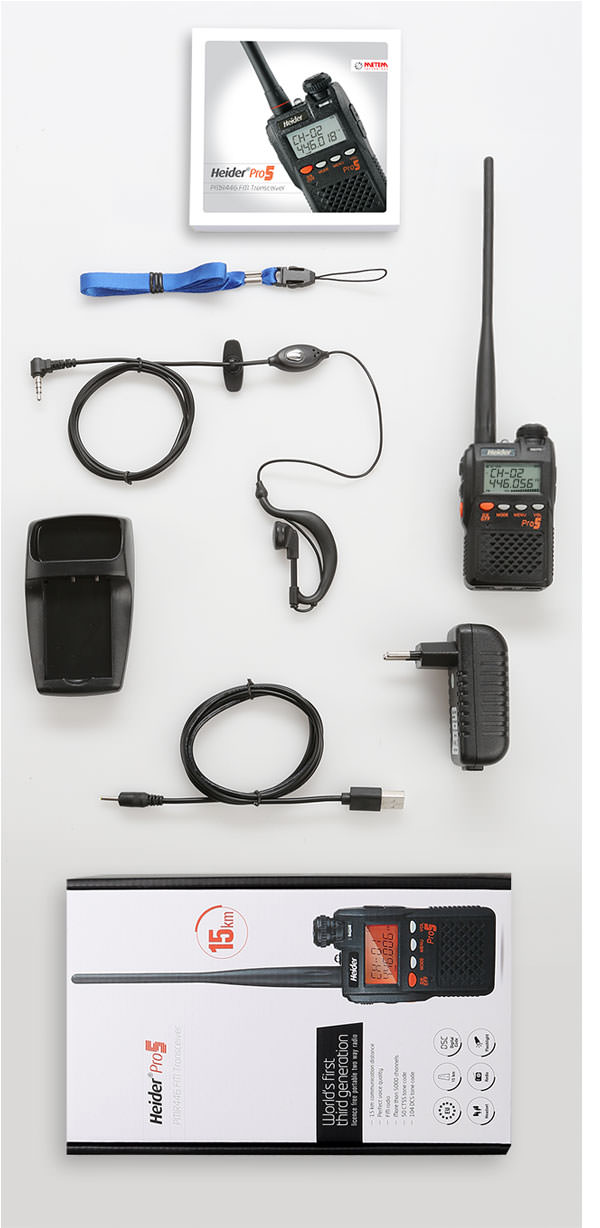 TECHNICAL SPECIFICATIONS
SPECIFICATIONS
Frequency range
PMR446 (446.00625MHz – 446.09375MHz
Channel Capacity
8 Channels
Voltage
3.7V
Standard battery
1500mAh
Battery life in single charge
8-24 hours
Appropriate temperature range
-30°C - +60°C
Dimensions
47mm x 81mm x 23mm
Weight
Approximately 130gr
FM sound
45dB(W)/42dB(N)
Sound output power
500Mw
PACKAGE CONTENT
1x Heider PRO5 Radio
1x 220V Charging adaptor (with desktop stand)
1x USB Adaptor
1x Waist clip
1x 3.7V 1500mAh rechargeable battery
1x Headset
1x Neck strap
1x User Guide